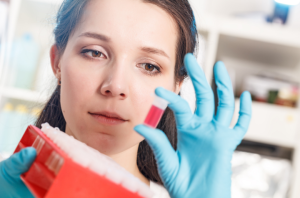 Sexual Assault Nurse Examiners (SANE's) are experienced registered nurses specifically educated to meet the unique needs of the sexual assault survivor as well as provide a valuable resource to physicians, staff nurses, police investigators, and prosecutors.
SANEs respond to perform exams on rape victims by providing timely, non-judgmental, compassionate care to the sexual assault survivor. The SANE exam may include a medical forensic exam, prophylaxis for pregnancy and sexually transmitted infections, photographic documentation, referrals for appropriate medical and psychological follow-up, and participation in legal proceedings.
With less than 5% of sexual assault victims requiring medical treatment, physicians are increasingly using the support of sexual nurse examiners for the forensic patient when no medical treatment is required. They serve to medically clear patients from injuries and recognize the criteria for referral or consultation with a physician, as well as collect forensic evidence.
SANEs use national protocols to provide five essential components of the sexual assault examination:
Participate in the team interview

Perform the physical assessment

Collect, package, and document findings

Provide education, referral, and treatment

Testify in court
Forensic nurses use psychological intervention to help stabilize the emotional equilibrium of the survivor. They order the treatment and support of STDs and pregnancy, as well as follow-up care. From initial documentation to the court of law, forensic nurse sexual examiners help provide continuity of care for survivors.
While SANE's work independently as contractors, Mary's Place of the Coastal Empire is responsible for recruiting, training and retaining SANE's in an effort to provide an adequate response to survivors in need. Oversight is provided by an independent Medical Director who is identified by Mary's Place. All nurses are credentialed at each of the three area hospitals; where there is an independent room reserved for exams.