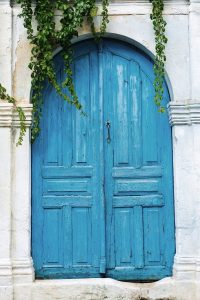 A woman was raped in 1974. Like thousands of others, she soon discovered that the "system" was not sensitized to the trauma she was going through and there were no services specifically for women who were raped. Fortunately, she had a strong support system of friends. Many of those friends were members of the National Organization of Women (N.O.W.), and were aware of an emerging grassroots movement to establish Rape Crisis Centers across the country. They began by conducting interviews of various local agencies who were involved with survivors to assess the needs. In August of 1975, the first group of volunteers was ready and a telephone crisis line was created.
For the first seven years, the group consisted only of volunteers operating out of their homes, and the main emphasis was on the crisis line and advocacy. The process of advocating for rape survivors lead to increased awareness of their needs and the Rape Crisis Center became involved in training with the hospital personnel, the police, and the District Attorney's Office. Changes were made, which provided for increased sensitivity to victims. The volunteers also were engaged in public speaking and media publicity to increase rape awareness. The Center had very limited resources but an ever‑present determination to make a difference.
In 1982, we were informed by the Department of Public Health that there was federal grant money available for rape crisis services. The first grant proposal was written and funds were awarded. This opportunity served as the catalyst to seek additional funds, so that the Center could be more firmly established. In 1983 funds were requested and received from the City of Savannah and Chatham County. An Executive Director was hired, an office was established, and a Board of Directors began the critical task of writing bylaws and policies.
During the first year as an established agency, we were evaluated by a study committee from United Way and were able to meet their guidelines for admission in 1984. Our services were also expanding to offer support groups for rape and incest survivors. We increased our speaking engagements from 18 in 1982 to 69 in 1983 and also provided professional training.
The next two years showed steady increases in funding, staff and services. We also sponsored a "Take Back The Night" march and a conference entitled, "Coping After Sexual Assault." We published brochures and handbooks and increased our volunteer force to 60 participants. We received state‑wide recognition for our Good Touch/Bad Touch Prevention Programs for children and developed additional prevention programs for all ages, including self-defense classes for women. Both state and federal grants were obtained to increase our services to victims and we began serving many of the rural counties around us.
The next 25 years showed amazing growth for RCC! As of 2022, the non-profit was renamed to honor one of the original volunteers, Mary McAlister. There are now six full-time staff and 15 part-time staff! We provide resources and advocacy to over 500 survivors per year, and reach over 20,000 youth and young adults, with our prevention education programs. We are making a difference in many lives and will continue to address the problem of sexual assault in our community.