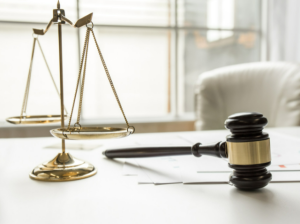 The legal system exists to protect you and to ensure that justice is served. Only you can decide whether or not to report the attack to the police, and whether or not to prosecute the assailant.
Often, the judicial process can be confusing and frightening, but it doesn't have to be! Mary's Place has a survivor advocate ready to support and assist you through whatever legal action you may decide to take. This advocate is not an attorney, but is able to provide information and encouragement every step of the way.
Reach out to a Mary's Place advocate by calling 912.233.7273. You do not have to go through the court process alone!
The following information is an abbreviated outline of what to expect after an attack is reported to the police:

Police Questioning
Think about every question. Only answer the questions you understand and to which you have clear answers.

Ask the police to explain anything you do not understand

.

You have the right to read over everything in the police record. You may even write your own version to be added to the police report if you are not satisfied with their version.

Even if you decide not to prosecute, it is important to tell the police

all

details of the assault. The information you provide may help police to determine a repeat rapist's pattern, which may help them capture a serial rapist, or target a high risk area for increased patrols.


Investigation
During the course of the police investigation, you may be asked to look at pictures of possible suspects or to review evidence. If a suspect is detained, you may be requested to identify him in a lineup.


The Criminal Justice System and Felony Cases
The crimes of rape, attempted rape, child molestation, and incest are classified as felony cases under Georgia law. A felony is a serious crime, usually punishable by prison for a period of more than one year. Most sexual assault cases involve the following steps through the criminal justice system: